Niraj Kumar: Director
Experience: 13 Years
B. Tech (Mech), NIT Patna; MBA (Power Management NPTI); LLB (Delhi University)
He has worked on domain of Regulatory Affairs, Policy Advocacy, Business Development, Business Consulting, Strategy & Execution, Power Trading, Holistic Energy Solutions and Energy Derivatives Trading. He has rendered solutions in areas of drafting, briefing and filing of Petitions for various intra-state and inter-state trading license, Tender documents for Case I and Case II Bidding, Drafting of Retail Electricity Trading contracts, Turnkey Renewable Energy transaction services, drafting of innovative Holistic Energy Contracts, Performance Contracting
Madhur Batra: Director
Chartered Accountant Experience: 20+Years
Madhur is a qualified CA with 20+ years of experience working with large conglomerates and MNCs in Corporate Planning & Strategy, Risk Management, Budgeting, fund raising, taxation, compliance and project management. With his rich experience in power sector, Madhur is responsible for compliance and portfolio management. His impeccable ability for details have earned him laurels in the past and inspiration for team Shubheksha.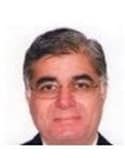 Arun Bhalla: Senior Advisor
Experience: 40 Years
BE – Electrical Engineering, ME, PGDM – Marketing & Sales
Mr Bhalla carries rich experience of 43+ years in the field of Power Generation, Transmission, Business Development, Sales, Techno-commercial management of Power Plants and Trading Business. With his long assoction of Power Trading Corporation (PTC India) he was responsible for managing Operations & Commercial activities of Power Trading business under short term and long term contracts. Post that he was engaged with Shree Cement Limited and Jindal India Thermal Power Ltd.
Ambuj Shukla: Senior Vice President
Experience 13+ Years
B Tech – Mechanical, MBA – Power Management
Ambuj is a qualified professional with 13+ years of experience in the field of Regulatory Consultation, Policy Advocacy and commercial matters with some of the biggest conglomerates of the Power Sector. He has rendered his expertise in the areas of Drafting of Commercial Contracts like Escrow Mechanism Contracts, Power Purchase Agreements, Briefing of Regulatory Issues and filing of Petitions for Thermal Power Plants, compliance matters for intra and inter-state trading licensees.